… space.
5Rhythms creator Gabrielle Roth said; "Between the head and feet of any given person is a billion miles of unexplored wilderness."
How do you honor the silence and sound of your life? The vast solar system of possibilities?
I'm sitting in the Oklahoma City airport, after a wonderful weekend of celebration.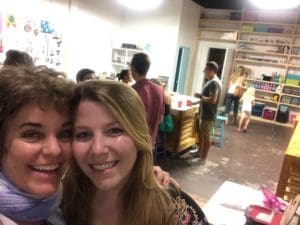 Louisa, my youngest child, opened a new location for her art school in Norman, Oklahoma. Oil and Clay Studio is inspiring young minds and hearts through art, literature, and creative thinking. They now have a new location on Main Street Norman, among shops, galleries, and restaurants that are all cutting edge examples of entrepreneurs stepping into their greatness… making a difference one person, one body at a time. I was also able to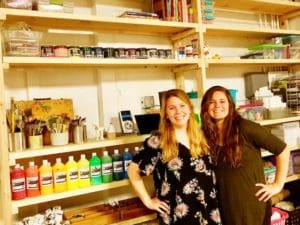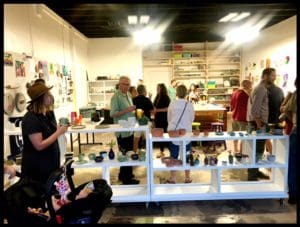 spend precious time with my 15 month-old grand daughter Nora, watching her moment-to-moment discoveries, as she moved, explored and created.
As I sit here writing in reflection, I am listening to the purr of the coffee machine, the gentle flow of the air conditioner, and the occasional announcement over the loud speakers. Amazingly, there is a lot of silence in this airport. I am also watching as the sun begins to slowly be covered by the curtain of our moon. It is a clear day, and we are 30 minutes away from a solar eclipse.
There is a palpable stillness in the air…
Back again, after sharing my solar-gazing glasses with new friends outside the main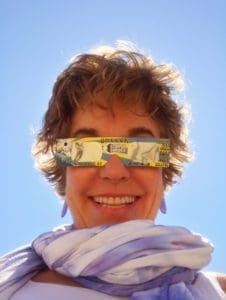 terminal. I am in awe, sensing the space and stillness within. As Gabrielle Roth wrote, we ARE truly unexplored wilderness.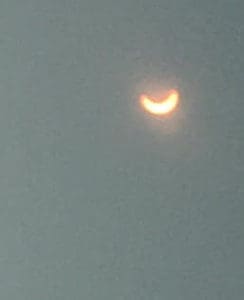 Join me this week, as we explore the silence between the sounds, the space within the density, the stillness that is present in the movement. The vast solar system of our body has endless possibilities to move, explore, create and discover new pathways for healing.
I will be teaching most of the class exploring the silence and sounds of the music, cueing with very little words, as my body leads the way. This is YOUR practice, YOUR discovery, YOUR body as a microcosm of the Universe. Bring YOUR body to the dance floor. You will hear 'thank you' coming from your greatest life companion, YOUR body.
Returning to San Antonio with boundless gratitude, Adelle
Nia: Tuesday 7:30am, Wednesday 9:15am, Friday 9:15am, Sunday 4:00pm
Nia FreeDance: Thursday 9:15am
Yoga: Thursday 12:00pm, Sunday 8:45am
"Your body is a microcosm of the universe…"
―Anna Halprin, one of the most inspirational dance teachers of the post-modern movement
Click here and Check out Oil and Clay Studio!