"Passion is what drives us crazy, what makes us do extraordinary things, to discover, to challenge ourselves. Passion is and should always be the heart of courage." ― Midori Komatsu
On Passion and Courage…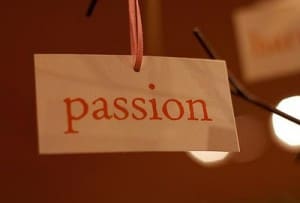 When 2017 began, I sent a word up into the ethers, with a poof of smoke. For 11 years, we have had a New Year's Day event at The Synergy Studio that starts with amazing musicians playing music, goes into intention setting and a burning bowl ceremony, and ends with a FUN-tastic drum and dance circle. We welcome the New Year in style, and this coming year will be no different.
I pick a word every year that comes from a place deep inside me, a place I call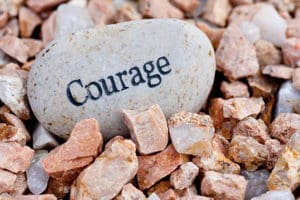 Spirit. This year, my word is courage. While I had no idea why the word came, or what it meant for the coming year, it was perfect, as always.
Most of you know that I'm a very passionate person… passion is the reason I get up every day and love what I do. Passion is why I built The Synergy Studio. Passion is what brings a smile to my face and a dance to my heart.
Passion and Courage go hand in hand. As Midori says at the top of this blog,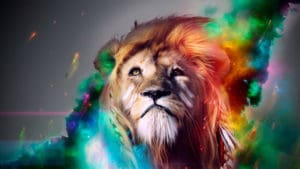 "Passion is and should always be the heart of courage."
There is a lot more to say about passion and courage in the coming year. Ask yourself what courage and passion mean to you, and bring yourself to the dance floor to move, explore and create, finding answers in your dance.
I found a great article in Psychology Today, on the 6 attributes of courage:
Feeling Fear Yet Choosing to Act
Following Your Heart
Persevering in the Face of Adversity
Standing Up for What is Right
Expanding Your Horizons; Letting Go of the Familiar
Facing Suffering with Dignity or Faith
Read more of this empowering article by clicking here.
See you in class this week! Adelle
"Go back?" he thought. "No good at all! Go sideways? Impossible! Go forward? Only thing to do! On we go!" So up he got, and trotted along with his little sword held in front of him and one hand feeling the wall, and his heart all of a patter and a pitter." ― J.R.R. Tolkien, The Hobbit
A few more things to share…
I am an Aquarian and my horoscope for today follows. While I'm not very big on reading horoscopes, this one came as a present today encouraging me to stay on the path. Its about passion…
You could notice that your passion for life may heighten your enthusiasm for your activities today. Your enthusiasm might be the result of your desire to engage fully in your life rather than letting things simply happen to you. Giving your undivided attention to everything you do today can help you infuse all of your activities with greater passion. While working, playing sports, or being with your partner, you might take a moment to stop and breathe. This lets you become aware of the present moment. As your awareness develops you can bring your focus to whatever you are doing or the person you are with and reflect upon what it is about that activity or person that energizes you. Understanding what excites you could ignite an even greater feeling of passion.
Learning to appreciate the moment and see what stimulates us kindles our enthusiasm even more. Since passion is a hot emotion that is spontaneous and natural, we do not often pay attention to the deeper feelings it engenders–we simply go along with the flow of our feelings. Taking the time to consider what it is about our passion that keeps us engaged, however, allows us to become more conscious of the true nature of our delight. Knowing this gives us insight into what feeds our spirits and helps us learn how to maintain our enthusiasm. By recognizing what drives you today, you will throw yourself into your activities with more awareness of what inspires you and cultivate a greater zeal for living fully.
Synonyms for the word courage: bravery, courageousness, pluck, pluckiness, valor, fearlessness, intrepidity, nerve, daring, audacity, boldness, grit, true grit, hardihood, heroism, gallantry
Two definitions of courage:
the quality of mind or spirit that enables a person to face difficulty, danger, pain, etc., without fear; bravery.
the courage of one's convictions, the confidence to act in accordance with one's beliefs.
What do you think?