"Breath and Movement" is an official Transformational Breath® Foundation introductory weekend that allows you to learn about the three levels of Transformational Breath®, the science of movement and breath, and to experience how movement enhances the breath.  You will also enjoy five very powerful breathing sessions!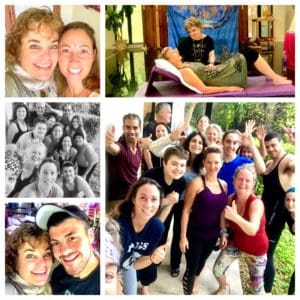 "BaM" is a perfect way to explore both movement and Transformational Breath® with minimal commitment and maximum results. The weekend is designed for everyBody, with no previous knowledge necessary. Many take "BaM" prior to the other more intensive events (i.e. 6-day Seminar or Levels I – III on weekends).
We learn about our own unique breathing pattern, begin opening our breath, and feel dramatic shifts in the flow of our lives as a result; then progress into using the breath to clear negativity in the subconscious. We explore how Transformational Breath® clears cellular memory in a scientific way.
Breath and Movement™ will dive into the body's way of moving, using experiential anatomy to sense the healing power of movement and enhance daily breathing, opening to full potential and possibilities of life. Learning simple, yet profound ways of moving our body to improve circulation, release endorphins and move energetic blocks, we will learn additional tools to aid in the body's natural healing capacity. With increased awareness of our body and movement, we will become more present, living fully moment to moment.
We have Breath and Movement weekends coming to Norway June 21-23, North Carolina August 9-11, and West Virginia August 23-25.  You can read more on the 'schedules' page of the website for the Transformational Breath® Foundation.
In addition, I have Transformational Breath® Personal Seminars planned for San Antonio, Texas:  July 12-17 as well as Smith Mountain Lake, Virginia: October 11-16!
To sign up and pay for the weekends in Norway, North Carolina, and West Virginia, please send me an email, AdelleBrewer@gmail.com, and I will send a paypal link for you.
Please use this contact form, and I will get back to you about more upcoming dates for Breath and Movement™! Thank you!