Good morning friends!
This week, we are going to CELL-ebrate our Bones! Bones are the 206 structural parts of our body that create form and freedom, so we can dance through our day.
If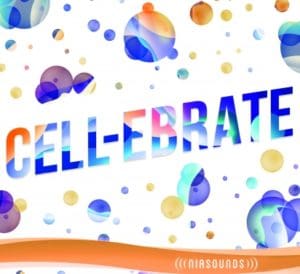 we move from the bones, vertical/horizontal/rotational, then we are moving all of our muscles, joints, ligaments, tendons and connective tissue… YUMMY!
The new Nia routine that I choreographed, CELL-ebrate, was released internationally on Friday. I just returned from a FUN long weekend in CaliforNia, premiering CELL-ebrate on Saturday morning, at the beautiful studio of my dear friend Kate Nash, Cosmotion. It was a true celebration of life itself, with the wonderful CaliforNia community coming together to sing, sound, and dance.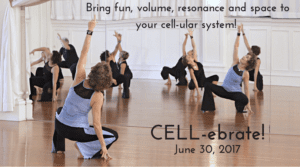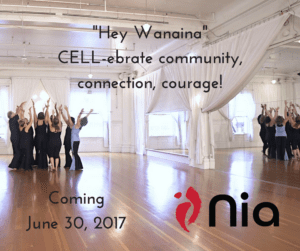 I have attached the YouTube promotional video from Nia HQ about CELL-ebrate, as well as a few Cali-Nia pics. FUNtastic to be in our amazing worldwide commUNITY!
Join me for Nia FreeDance, Nia, and Yoga, as we CELL-ebrate our Bones!
LOVE! Adelle
Thursday: Nia FreeDance 9:15, Yoga 12:00… Friday: Nia 9:15… Saturday: Nia 9:30 Sunday: Yoga 8:45, Nia 4:00pm, all at The Synergy Studio!
FUN weekend ahead, as Joanie and I team-teach the new routine Sacred on Saturday at 9:30 and Sunday at 4:00. We will celebrate our bones in the dance!
CELL-ebrate video, Click here!