Good morning!
Adaptability… what does it mean to you?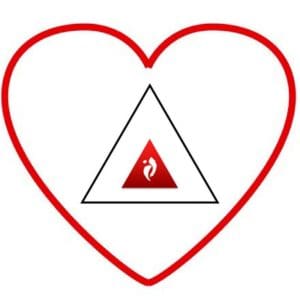 When I think of adaptability, I think of flow, movement, mobility as well as stability. In my physical body, I relate adaptability to my joints, the movers of energy.
Joints allow us to release the stillness of the night, opening to possibilities with each yawn and stretch, reaching out with flexibility and becoming bigger. They also allow us to draw in closer, to engage our muscles with strength and pull them to the bone, becoming smaller. I am fascinated at the multiple directions that different joints are designed to move. Elbows and knees hinge, shoulders and hips rotate, wrists and ankles circle, hips shimmy, and our spine undulates in all directions. How lucky we are to have these wonderful parts of our body that are metaphors for adaptability!
Join me this week as we hinge, rotate, circle, shimmy, and undulate, dancing our joints to health and well-being.
Joanie and I have a Nia White Belt starting this coming weekend! Join us in classes on on Thursday evening, Friday and Saturday morning, and Sunday afternoon, as we team teach with LOTS of adaptability and plenty of FUN! PS. You can still join in for the entire experience by clicking here!
AND, a reminder that our Tuesday/Thursday morning classes have made the shift to a 7:30am start. Dance with YOU soon in our early classes! 🙂
Have an adaptable week, and I'll see you on the dance floor!
Love Adelle
My classes this week:
Nia: Tuesday 7:30am, Wednesday 9:15am, and Thursday 5:30pm, Friday 9:30am, Saturday 9:30am, and Sunday 4:00pm with Joanie
Nia FreeDance: Thursday 9:15am
Yoga: Thursday 12:00pm, and Sunday 8:45am
Read on for more on adaptability from the wise Madisyn Taylor!
You may have noticed your ability to adapt well to new circumstances, which could have you feeling clever and flexible. Acknowledging your skills, you may look for innovative ways of consciously making the most of these abilities rather than waiting for life to give you more reasons to use them. You may find that you even become somewhat bored without new challenges, so you might want to seek a situation that involves a variety of circumstances to keep you engaged. This could mean a different job, living situation, hobby, or volunteer position that allows you to utilize your love for puzzle-solving and defying normalcy. Today, by taking stock of what interests you and what you are good at, you can make choices that make life more fully enjoyable.  *Insert from Adelle: Take a Nia class everyday!
We may not realize that we have the ability to adapt and thrive unless life's challenges give us the opportunity. But we can take that opportunity and build upon it by making the most of what we've learned. By being proactive we are telling the universe that it doesn't need to send any more challenges our way just to give us the chance to discover our talents and prove our mettle. Instead, we actively co-create with the universe by giving it direction with our thoughts and goals. Just like the irritation of an oyster produces a pearl, we can take life's challenges to make our lives precious and beautiful. Today, by learning about yourself from life's experiences, you learn to create even better experiences for your future. *Insert from Adelle: Take a Yoga, JourneyDance, or HoopDance at The Synergy Studio!